Holden/Borgnine/Ryan/Oates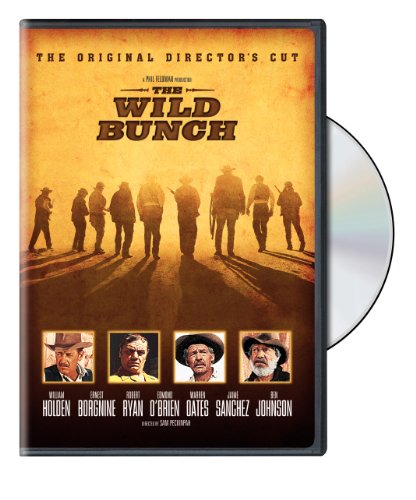 Holden/Borgnine/Ryan/Oates
Ws/Fs
R
DVD-STANDARD
UPC: 883929153213
Release Date: 11/9/2010
LIST PRICE:
$14.98
(you save $1.99)
| | |
| --- | --- |
| | |
| Special Order – Not a Regularly Stocked Item – Sho | |
Director Sam Peckinpah's film The Wild Bunch is a powerful tale of hang-dog desperadoes bound by a code of honor. It is said that The Wild Bunch rates as one of the all-time greatest Westerns, perhaps one of the greatest of all films
Actors:
Ernest Borgnine,Ben Johnson,Robert Ryan,Strother Martin,Warren Oates,William Holden
Description:
Peckinpah's classic account of a group of aging outlaws at the twilight of their bloody careers. Extremely violent but brilliantly made!