Regehr/Noonan/Thibault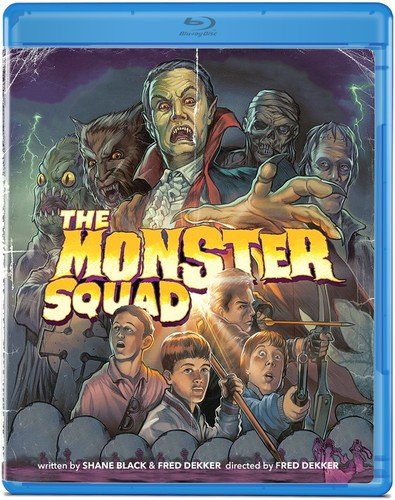 Regehr/Noonan/Thibault
Blu-Ray/Ws
Pg13
BLU-BLU-RAY
UPC: 887090053808
Release Date: 2/19/2013
LIST PRICE:
$24.95
(you save $4.96)
| | |
| --- | --- |
| | |
| Special Order – Not a Regularly Stocked Item – Sho | |
You know whom to call when you have ghosts. But who do you call when you have monsters? The Monster Squad - A group of young kids devoted to protecting their suburban neighborhood from monsters and ghouls. Count Dracula (Duncan Regehr) escapes Van Helsing (Jack Gwillim) and adjourns modern day Earth, accompanied by Frankenstein's Monster (Tom Noonan), the Wolfman (Carl Thibault), the Mummy (Michael MacKay) and the Black Lagoon's Gillman (Tom Woodruff Jr.). The ghouls are in search of a powerful amulet that will grant them power to rule the world. Standing in their way - The Monster Squad!
Actors:
Duncan Regehr,Andre Gower,Robby Kiger,Stephen Macht,Tommy Noonan,Brent Chalem
Description:
Young monster-movie fans discover that their town has been invaded by the real thing, a small army of ghastly goons lead by Count Dracula, himself.